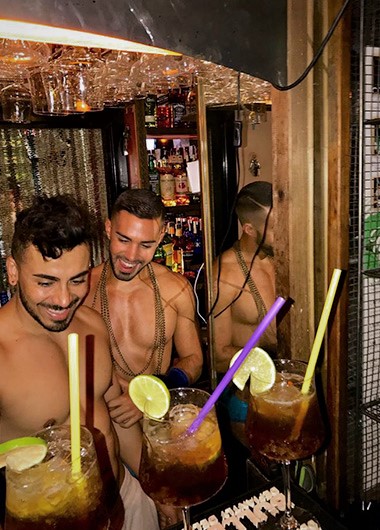 Madrid's Gay-Friendly Hotels
Madrid boasts of being the largest LGBT hub in Spain and one of the largest in Europe. This makes Chueca, the lively central area, one of the best places for gay nightlife on the continent. As a result of the large and vibrant gay scene, all hotels in the city center, particularly those in and around Chueca and Gran Via, are highly accommodating to the LGBTQ+ community. However, there are a few hotels that specialize in catering to gay customers, ranging from hetero-friendly hotels to urban gay-friendly design resorts, providing options for all budgets and styles in Madrid.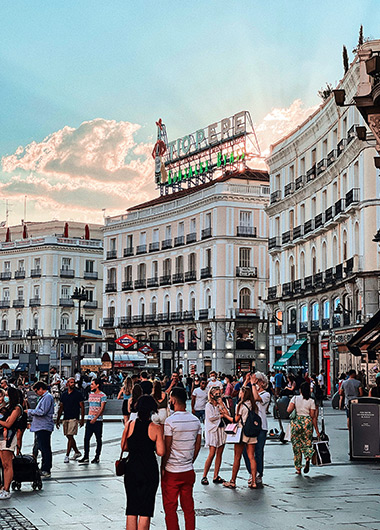 Gay Madrid Nightlife
The vast majority of gay Madrid's excellent nightlife is situated in the Chueca gayborhood. Here, you can find a gay establishment for every taste and every time of the day or night. Amongst the local favorites there's Gris for a cool indie rock vibe, D'Mystic for a laid-back lounge, and Black and White, which claims to be the oldest gay bar in gay Madrid. LL Bar puts on a popular drag show every night between 11:30 and midnight, while La Kama is a popular spot for transitioning from relaxed drinks to full-on clubbing.
Most Spanish people don't sit down to have dinner until 10 pm at least, meaning they don't start going out until after midnight. A good side effect of this is that plenty of bars offer happy hours with 2 for 1 drinks before 11, which seems unusually generous for many tourists. Most clubs and a few bars have a cover charge, but this tends to include one copa (simple mixed drink, not to be confused with a cocktail). You can find crowds at most smaller bars during the earlier hours of the night, but showing up to a club before 2 am will most likely result in you staring at an empty dance floor.
The club scene is equally diverse, coming in all shapes and sizes. Delirio is one of the favorites, but it is quite small and best for weeknights when other places are closed. DLRO is it's bigger, louder brother, with large weekend parties spread across two floors. Sala Cool is the city's resident megaclub, which holds epic Mala Mala parties every Saturday for huge crowds of young gay gays. Kluster and Boite are two other popular mid-size spots, both slightly outside of Chueca.
Chueca is also home to its fair share of cruising bars, including Shower And Bar, Organic Men's Club, BoyBerry, and The Cage. Most of these have the standard features as well as various themed parties, with The Cage being – unsurprisingly – tailored to the fetish crowd.
There are a few gay bars and clubs outside of Chueca, but they will be significantly less concentrated. Chueca is the best place for you to head to at the start of a night, and there is so much choice that you can easily bar hop without planning too much. If you want to hit up a gay bar outside of the Chueca/Malasaña area, you will have to know where you are going and possibly plan to spend the evening there.
Gay Madrid Saunas
There are quite a few gay saunas in Madrid, but expect them to be emptier during the summer, when most people will not be tempted by a steam room. In winter, however, when temperatures cool down, Madrid's gay population tends to return to a good old sauna.
Sauna Paraiso is one of the oldest and most well-established, with all the usual facilities as well as a heated underground pool, cinema, and dungeon. Sauna Principe tends to cater to an older crowd and bears, while Sauna Center has limited small sauna facilities but over 100 private cabins. Sauna Adan is another popular option, which is particularly known for its South American rent boys – best avoided if you don't want to pay.
Most of these saunas are modern and clean, and are maintained to a good standard. Most are licensed and have bars inside, some of which are quite good bars in their own right. Saunas tend to charge between €10 and €15 for entry, but may include a free drink at the bar. While some will provide condoms and lube, this won't be the case for all of them, so bring your own just in case.
GETTING AROUND
Madrid is an easy city to get around. The city's barrios are best explored on foot, from networks of winding narrow streets to grandiose tree-lined boulevards. If you need to cover larger distances – or if the baking summer afternoon sun is too much for you – the Metro system has excellent coverage and will get you where you need to go.
From Barajas International Airport – The easiest way to get into town is to use the Metro line 8, which connects all terminals with Nuevos Ministerios station north of the city center. From there, you can connect to most places around the city. There are also multiple bus services, including one to Atocha Train Station (near the museums, €5), which is the most convenient for most tourists. A taxi to the city center will cost a €30 flat rate.
Metro – The Madrid Metro is made up of 11 lines which generously serve all areas of the city. No matter where you are, you are never too far from a Metro station and – by extension – cheap and convenient transport to anywhere in the city. The Metro runs until 1:30 am and costs €1.50 for most trips in the city center.
Bus – Cheap, reliable, and extensive, but can be a bit confusing for tourists since there are over 200 routes serving the city. In most situations, you would be better off using the Metro. There are 26 night bus routes running until 5:30 am, which can be handy for getting back to the hotel after a night out.
Taxi – Taxis are plentiful and relatively cheap by European standards. The pricing system is fair and the drivers tend to be honest, but it can be difficult to keep track of what you will be paying with several special rates and additional fares. Uber and Cabify operate in Madrid.
Bicycle – Madrid is fairly bike-friendly, but definitely not as much as some other European cities like Barcelona. Bike lanes are becoming more common, but drivers aren't quite used to sharing the road with cyclists yet. If you do choose to cycle around, there is an electric bicycle scheme called BiciMAD which you can rent for two hours at a time.
Car Rental – There would be little benefit to driving around in Madrid, given the city is prone to traffic jams. Renting a car is however a pretty good way of getting around Spain as a whole.
Madrid is known as one of the most gay-friendly destinations in a country filled with them, largely due to the large size of its LGBT community, which numbers around 500,000 residents. The city's gay district, Chueca, is not only the largest in Spain, but one of the most vibrant in the world, boasting an abundance of gay bars, clubs, shops, saunas, and cafes that would be impossible to experience all in one visit. In fact, locals claim that Chueca isn't just friendly to gays, but also to heterosexuals.
However, Madrid is not just about Chueca. The city is known for its inclusivity and diversity, with mixed crowds of men, women, gays, and straights mingling together happily at various venues throughout the city. Madrid hosts Europe's largest Pride event and the second largest in the world every summer, transforming the area surrounding Chueca into a non-stop party.
Madrid offers visitors the opportunity to explore local culture during the day and party at night. Visitors can indulge in delicious tapas, visit some of Spain's most iconic and historical sights, and enjoy a variety of bars ranging from traditional cafes to ultra-modern lounges before dancing until dawn. Just remember to take an afternoon siesta to keep you going until the sun comes up.
GAYS AND THE LAW
As a whole, Spain is a very tolerant country of homosexuality. In fact, a 2013 study found it to have the highest rate of homosexual acceptance (88%) of all countries polled. Despite having only recently emerged from a troubled history of fascism, the country developed progressive gender and sexuality laws very quickly, and is now amongst the best in the world for LGBT rights.
Madrid itself is particularly liberal and progressive, so openly gay visitors are not likely to be noted or discriminated against.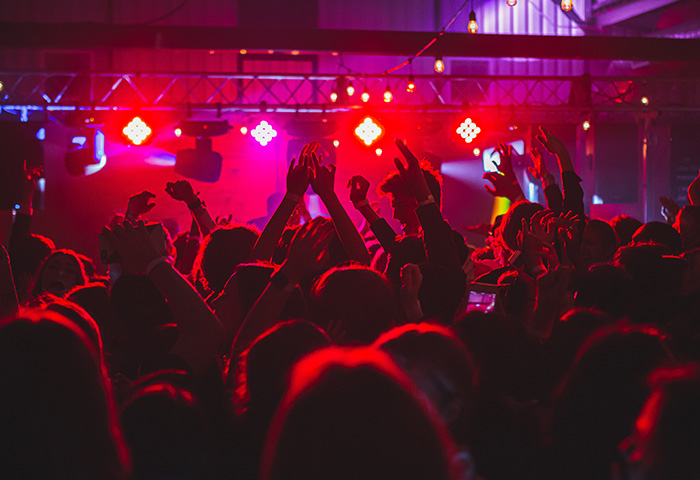 GETTING TESTED
You can get an HIV test at most public hospitals and in various clinics across the city. Many of these services are free, but some private clinics can charge upwards of €100 so check ahead of time. This map by the Spanish Red Cross shows you the different places you can get an HIV test in Madrid.
Amongst these, COGAM (site in Spanish) is probably the most convenient free service for most tourists, situated in Chueca. You can book an appointment for their clinic on +34 91 522 45 17. You may not be guaranteed an English-speaking person on the other end of the line, so you could also try booking your appointment in person.
LOCAL NEIGHBORHOODS
The city center of Madrid is made up of several barrios (neighborhoods), most of them quite well-defined and with different atmospheres. Chueca is the heart of Gay Madrid and the country's biggest gayborhood, but several other barrios offer a good selection of gay nightlife, saunas, shopping, and culture.
Chueca – The main Madrid gayborhood, located very near the city center. It was the original refuge of one of Spain's first gay communities, and has evolved to be the country's biggest hub of LGBT nightlife, art, and shopping. Most of the activity is based around Plaza Pedro Zerolo and Plaza Del Rey, but the whole neighborhood is infused with an open-minded, friendly, and progressive atmosphere.
Malasaña and Conde Duque – An area next to Chueca that contains some spillover in terms of gay venues and shops. It is the main hipster area of gay Madrid, featuring all the classic markers of a trendy neighborhood. It is a vibrant young neighborhood with plenty of options for both gay and straight visitors alike. Further west, Conde Duque has a similar vibe, but more of a bohemian, underground touch and beautiful narrow streets perfect for getting lost in.
La Latina – A lively neighborhood that once housed the city's medieval markets and merchants, and which is now known for its flea market, El Rastro. It is also famous for being the best place in the city to grab a plate of tapas, and has a wealth of great old-fashioned bars and taverns serving food and drinks well into the night. La Latina has also been nicknamed Little Chueca for its good selection of gay venues, such as La Sixta for a fun night of pop hits, El Atril for meeting a variety of gay locals, and The Paw for cruising.
Sol-Gran Via – What most would call the heart of Madrid's city center, based around the large Puerta Del Sol square and the Gran Via, the city's main central avenue. Gran Via is lined with some of Madrid's best shopping as well as some famous architecture, while Puerta Del Sol is one of the city's main meeting spots for both locals and tourists alike.
Austrias – The area that concentrates most of Madrid's most famous and beautiful architectural landmarks, such as the Royal Palace, Plaza Mayor, and Plaza Del Oriente. It is the old center of the city, from when Madrid was under rule from the Germanic Habsburg Dynasty – thus the name.
Princesa – A neighborhood popular with tourists due to several museums and attractions being located there, it is also the home of the local University and its population of students. The open-air swimming pool at the University is a popular gathering spot for young gay locals during the summer. You can either get in for €5 with a proof of graduation from any university or €8 as a guest of another visitor.
Barrio de Salamanca – Madrid's most high end and exclusive neighborhood, designed specifically for the city's political and social elite. This is the place for Michelin-starred restaurants, luxury shops, and ogling at beautiful houses.
Paseo Del Arte – Literally translated as "Walk of Art", this area concentrates Madrid's top three museums: El Prado Museum, Thyssen-Bornemisza National Museum, and Reina Sofia Museum. Together, they house much of Spain's best and most famous art, including works by Picasso, Velazquez, and Goya.
Lavapies – A dynamic and diverse part of Madrid, which overlaps with Paseo Del Arte in that it contains the Reina Sofia Museum. A historically poor area, it was the main immigration hub of the city during its development and is now the best place for some international culture and cuisine. It is also the city's center for modern art, with plenty of galleries and concept cafes lining its narrow, winding streets.
Las Letras – Known as Madrid's literary quarter, Las Letras is of particular interest to those with a love of Spanish literature. It also has a relaxed, pleasant nightlife with plenty of traditional tapas bars and gastropubs.
Retiro – The area surrounding one of Madrid's largest and most popular public parks, Buen Retiro. It a beautiful and pleasant place to spend a sunny afternoon in, and beloved by both tourists and locals. Aside from the park, it is mostly a residential area with a few shops, bars, and restaurants.
Salesas – A small area next to Chueca that is mostly famous for its grouping of international brand stores, but which also houses several galleries and theatres.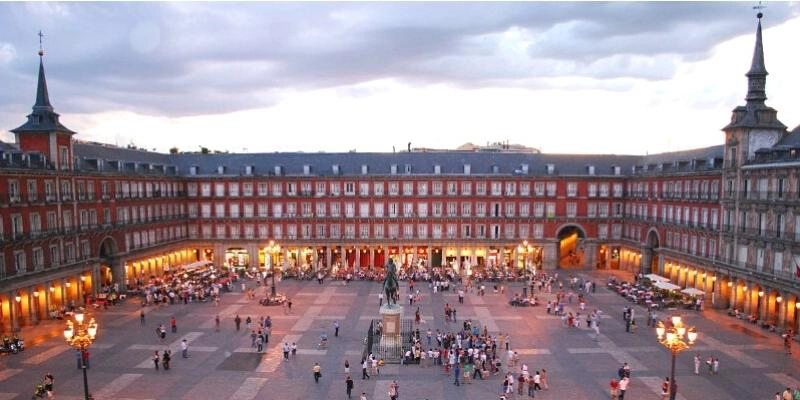 Spread the loveLatin America, a region known for its vibrant culture, stunning landscapes, and rich history, has a lot more to offer than the typical tourist hotspots we're accustomed to seeing. A treasure trove of experiences awaits the discerning traveler, especially those from the LGBTQ+ community. This journey isn't just about visiting incredible destinations, it's…

Spread the loveAmidst the immense diversity of our society, the struggle for genuine acceptance and equality remains unequivocally vital in the fight for human rights, and one of the most resonant is the ongoing struggle for LGBTQ rights. From the turbulent encounter at Stonewall Inn in 1969 that sparked the unyielding flame of protest, to…

Spread the loveIn an ongoing journey for acceptance and equality, the LGBTQ+ community has seen both significant strides and substantial resistance across decades of activism. This journey has been molded by courageous interactions, fierce protests, high-profile court rulings, and essential organizations dedicated to securing LGBTQ+ rights. Highlighting a shifting societal narrative, the early LGBTQ+ rights…
Facebook Comments