Manchester's Gay-Friendly Hotels
The Gay Village's proximity to Manchester Picadilly station means that the surrounding area is filled with great hotel options. Manchester's gayborhood is one of the city's most popular areas for nightlife, and it also happens to be a short walk from both the city center and Manchester Picadilly.
Look out for hotels connected to gay venues to be as close to the party as possible, or choose something a little further away from the main part of Canal Street if you want some peace and quiet.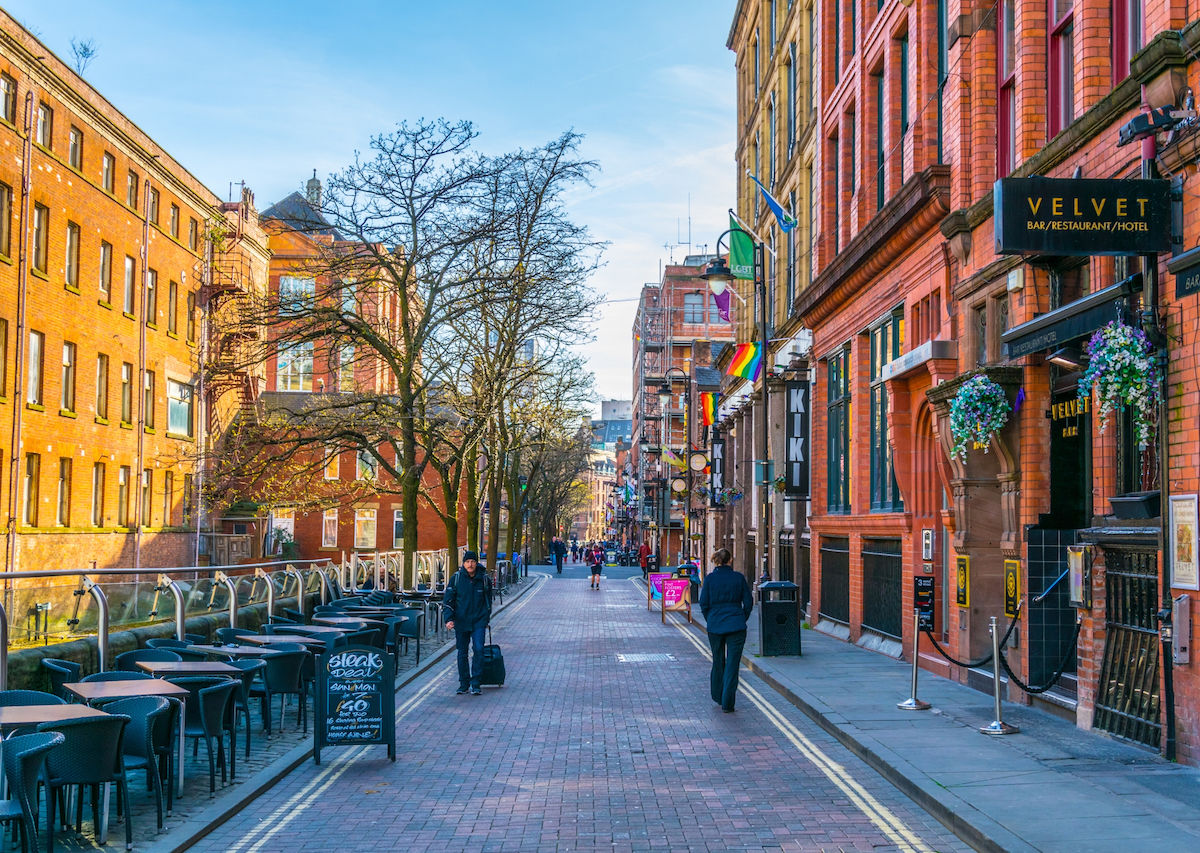 GAYS AND THE LAW
The UK is a progressive and tolerant country, with extensive protections for LGBT citizens and almost complete equality under the law – gay people can marry, enter civil partnerships, and adopt, and the right to legally change gender is also recognized.
Generally speaking, most of the UK's big cities will be welcoming to LGBT visitors. Manchester is especially known for being gay-friendly, thanks in part to a large student population. You will feel right at home in the gay village of Canal Street, and you are unlikely to attract any attention in the rest of the city center.
While London is the most popular destination for many people, Manchester holds a special place in the hearts of gay travelers. Unlike the gay scene in London, which is spread across the city, Manchester's gay village in Canal Street is a clearly defined destination. Canal Street was once a darker and grittier area that became popular with gay men during Manchester's post-industrial decline. However, after funding from the council to advance gay rights in the aftermath of the AIDS crisis, Canal Street began to flourish into the vibrant nightlife hub it is today.
Canal Street, also known as "Anal Street," is a picturesque pedestrianized street by Rochdale Canal that is home to numerous gay bars, clubs, and restaurants that cater to everyone's tastes. The gay village even extends beyond the canal, so exploring the area around Piccadilly Station is worth it to get the full impression of the gay scene. On a night out in the village, you can find underground dives, cozy cabarets, traditional English pubs, glitzy dance floors, cool lounges, fetish clubs, and one of the best drag scenes in the country. Additionally, there is a popular gay sauna called Base that is open 24 hours during weekends.
Although most venues are open to everyone, some are specifically oriented towards gay men and enforce a "regulars-only" policy to protect their spaces. While gay men usually don't have trouble getting into places, it can become complicated if you're in a mixed group. The reason for this protectiveness is that as the city has gentrified, Canal Street has become an increasingly mixed place with many bachelorette parties and straight groups of friends. Long-time frequenters of the village want to preserve it as a queer space, which results in some venues having a confusing door policy.
Gay Manchester is popular year-round, but the best time to visit is during the summer pride celebrations. The city's official Pride brings in first-rate international acts, and Canal Street becomes even livelier than usual, with almost every venue hosting special parties. Other cool gay events include The Great British Bear Bash in May, Drag Fest in April, and Queer Media Festival in November.
While exploring Manchester's gay scene is a great way to spend your time, there is much more to discover. Manchester is a cool and vibrant city with great museums and art galleries, an exciting foodie scene, and interesting neighborhoods to explore. There are also plenty of fun day trips you can take from Manchester, including the Lake District, Liverpool, and the seaside resort of Blackpool.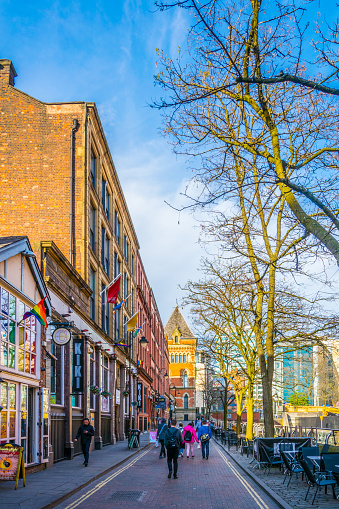 GETTING TESTED
The Northern Contraception, Sexual Health and HIV Service provides free, confidential testing across several clinics in Manchester. You can also register as a temporary patient at a GP (General Practitioner), who can provide advice and guidance.
Note: Due to the ongoing COVID-19 crisis, most health clinics in the UK are only accepting telephone or online appointments, and providing at-home test kits. If you need a test during this time, call a clinic to discuss your options.
Spread the loveLatin America, a region known for its vibrant culture, stunning landscapes, and rich history, has a lot more to offer than the typical tourist hotspots we're accustomed to seeing. A treasure trove of experiences awaits the discerning traveler, especially those from the LGBTQ+ community. This journey isn't just about visiting incredible destinations, it's…

Spread the loveAmidst the immense diversity of our society, the struggle for genuine acceptance and equality remains unequivocally vital in the fight for human rights, and one of the most resonant is the ongoing struggle for LGBTQ rights. From the turbulent encounter at Stonewall Inn in 1969 that sparked the unyielding flame of protest, to…

Spread the loveIn an ongoing journey for acceptance and equality, the LGBTQ+ community has seen both significant strides and substantial resistance across decades of activism. This journey has been molded by courageous interactions, fierce protests, high-profile court rulings, and essential organizations dedicated to securing LGBTQ+ rights. Highlighting a shifting societal narrative, the early LGBTQ+ rights…
Facebook Comments