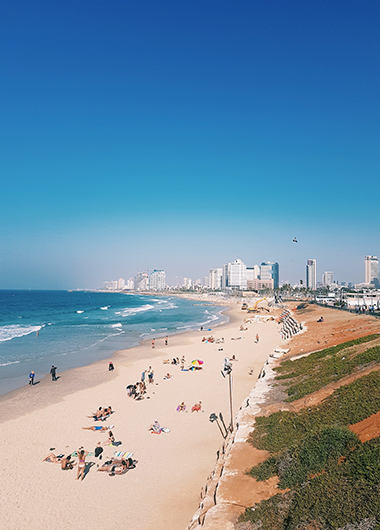 Tel Aviv's Gay-Friendly Hotels
Tel Aviv is an exceptionally gay-friendly city, so gay visitors will have no issues booking and staying in any hotel. The city is quite small and gay venues are spread out, meaning you will always be close to a gay Tel Aviv party, beach, or bar.
There are however a few hotels that are particularly popular with gay visitors, such as Shenkin Hotel, a boutique spot close to Carmel Market where you can really get immersed in Tel Aviv culture. Any hotel near Hilton Beach is also likely to attract a gay crowd, including Melody Hotel, Prima Tel Aviv, and – of course – the Tel Aviv Hilton.
Gay Tel Aviv Nightlife
Tel Aviv has easily the best gay nightlife in the Middle East, rivaling other gay hubs like Bangkok, London, Tokyo and Berlin. Unlike most cities, the bulk of this nightlife revolves around regular weekly or monthly parties rather than specific venues. The regular gay Tel Aviv parties to watch out for are:
Lima Day @ Lima Lima Bar (Hip-hop, every Monday)
DRECK @ Jimmy Who (Dance and EDM, every Wednesday)
PAG @ ZIZI Club (Electronic, every Thursday but venue sometimes changes)
FFF Shirazi (Huge parties held every two weeks at various locations around town)
Popular clubs across the city host occasional gay parties, including Theater Club, Haoman 17, and The BLOCK. These are more common throughout June to coincide with Gay Pride month, but also happen regularly throughout the year. You can find out what's coming up during your stay and buy tickets here.
In 2016, the bar which had so far dominated the gay Tel Aviv bar scene, Evita, shut its doors, leaving a gap in the city's gay nightlife. Since then, a handful of new gay bars have opened up across the city, including Shpagat. The bars are a good place to meet people and start the night before moving on to a party somewhere else in town.
Gay bars and parties in Tel Aviv tend to be straight-friendly with a mixed crowd. There are plenty of bars which are not especially gay, but popular with a gay crowd, such as Bootleg. As a general rule, Tel Aviv is so gay-friendly that you are likely to meet fellow gays at pretty much any bar in town.
Visitors should note that the Israeli weekend is Friday and Saturday, meaning a few clubs, bars, and saunas are shut on Sundays. That said, Tel Aviv is an extremely cosmopolitan city and you will find somewhere to go and have fun any day of the week. Tel Aviv locals don't tend to leave the house until at least 10 pm, and most parties get going around midnight and carry on until the early hours of the morning.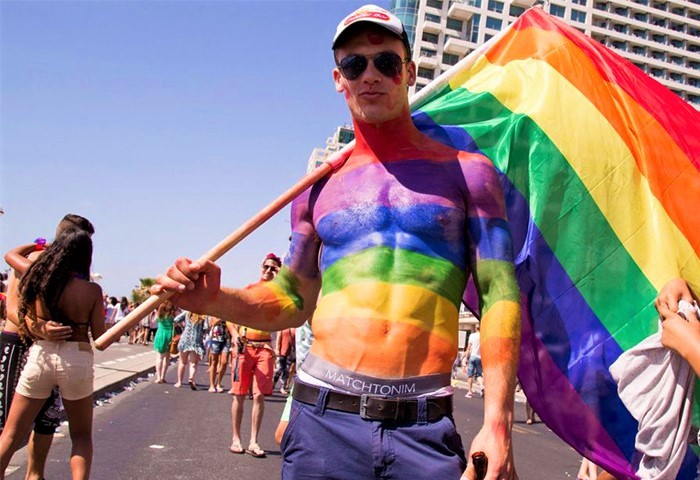 GETTING TESTED
You can get an HIV test at the Sourasky Medical Center (also known as Ichilov Hospital), which is the main hospital in Tel Aviv. They have a dedicated AIDS Center which offers HIV tests without an appointment to anyone, including tourists and foreigners. However, photo ID is required and the test is not free.
Israel reported a rise in cases of HIV in 2018 for the first time since 2013. Most of the cases are men who have sex with men. As always, we recommend you practice safe sex during all your encounters in the city.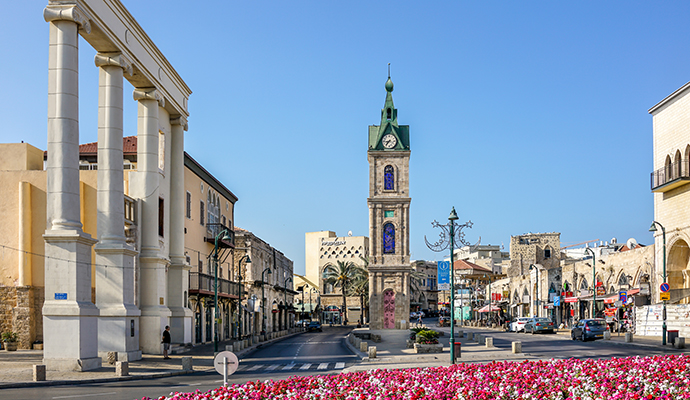 GETTING AROUND
The city center of Tel Aviv is made to be enjoyed on foot. There are lovely leafy boulevards, densely-packed alleys, a stunning seaside promenade, and pleasant pedestrian paths. You'll mainly rely on taxis and public transport to cover wider distances and to get away from the extreme summer heat.
Visitors should remember that all forms of public transport close for Shabbat (Friday evening to Saturday evening), as do many businesses.
From Ben Gurion International Airport – There is an extremely convenient train service connecting the airport with all of Tel Aviv's train stations. A single ticket costs 13.50 NIS ($3.70), although you can also get a combined ticket that allows for extended travel within the city to get to your final destination. A taxi into town will cost about 160-200 NIS ($45-55).
From Sde Dov Airport – This airport is domestic, so you may land here if you are traveling within Israel. A taxi from here into town costs about 50 NIS ($14).
Bicycle – Aside from walking, cycling is the best way to see Tel Aviv. The city has an extensive and high-quality network of cycle lanes which cover many of its main boulevards and thoroughfares. There is a city bike rental scheme called Tel-O-Fun, for which you can buy daily (17 NIS, 23 NIS during Shabbat) or weekly (70 NIS) passes. From there, the first 30 minutes of any rental are free, after which rates escalate every hour.
Bus – Tel Aviv's bus network is extensive, reliable, and user-friendly. Single tickets cost 6.90 NIS, but you can also buy daily and weekly passes as well as a top-up Rav Kav card. As a tourist, you will probably be walking most of the time, so you may be better off purchasing single or daily tickets as you need them
Taxi – Taxis are convenient and by law must use their meters at all times. Trips within the city center will cost 40-50 NIS, with prices being 25% during Shabbat. The Gett Taxi app is popular with locals.
Car Rental – Parking in Tel Aviv can be difficult, and you don't need a car if you are going to be staying within the city. It can however be useful to rent a car for day trips to nearby attractions like Nazareth or the Roman ruins at Caesarea.
Tel Aviv, often referred to as "straight-friendly," is a remarkably gay-friendly Mediterranean paradise that stands out as the top LGBTQ+ destination in the Middle East and ranks among the best in the world. It attracts a vast community of LGBT locals and tourists, with its gayness culminating in June for Tel Aviv Pride, the largest pride celebration in continental Asia, which drew a staggering 250,000 people in 2018.
Beyond its exceptional gay nightlife, Tel Aviv is a dazzling modern metropolis with iconic architecture, a thriving food and arts scene, and a generally liberal and progressive attitude that pervades throughout the city. The city's markets, ports, and narrow streets retain Middle Eastern traditions, resulting in an unforgettable fusion of old and new, historic and cutting-edge.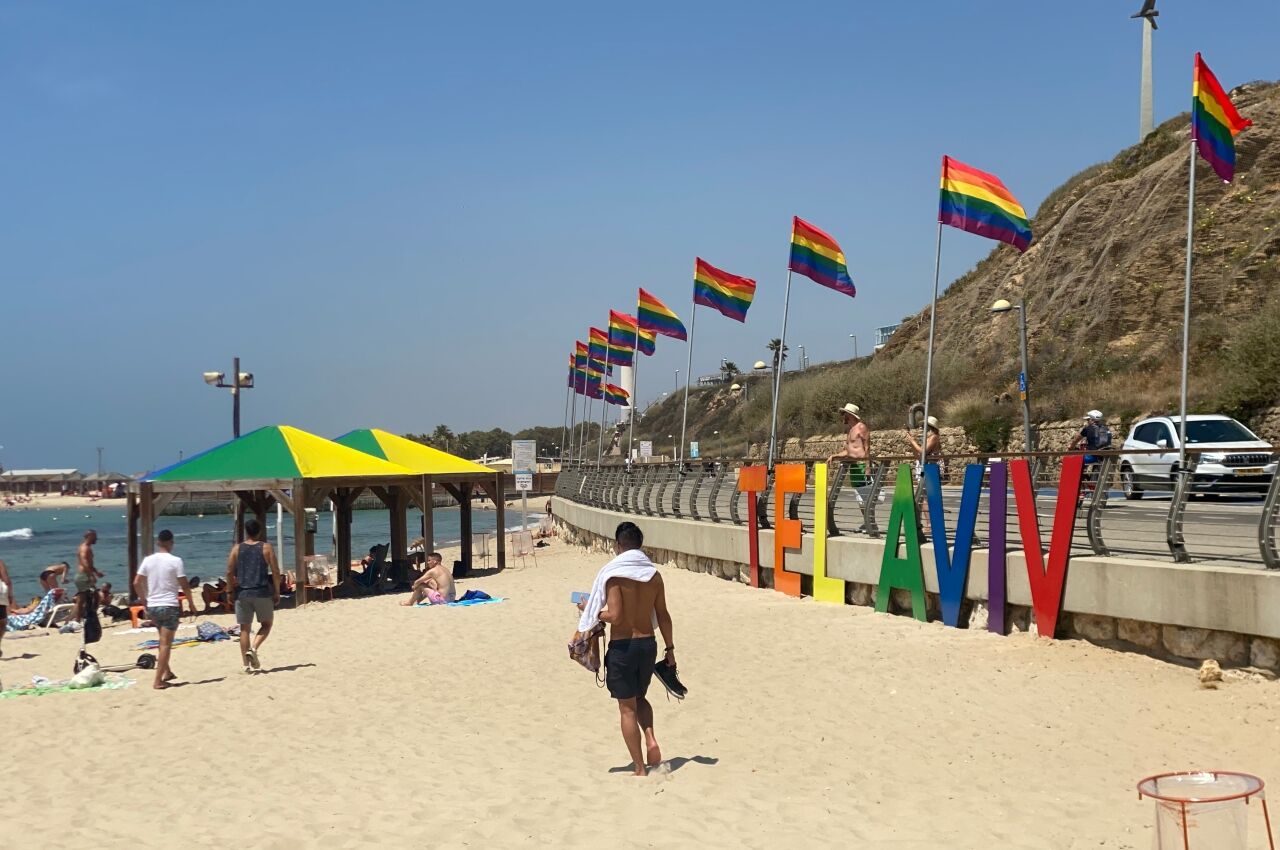 GAYS AND THE LAW
Israel has by far the most progressive laws and attitudes towards homosexuality in the Middle East, and also compares favorably to Asia as a whole. A majority of Israelis support homosexuality, and the country was the first in Asia to recognize same-sex partnerships – although gay marriage and adoption are not yet legal.
Tel Aviv is often listed as one of the most gay-friendly cities in the world. There is a large LGBT population and a regular influx of gay tourism, so you are not likely to raise any eyebrows or have any trouble during your time in the city.
Gay Tel Aviv Saunas
There are two saunas in gay Tel Aviv. Sauna Tel Aviv is the largest, covering over 400m2 of high-quality sauna facilities. It has a jacuzzi, saunas, darkroom, private cabins, sling, bar, and shop. Since it doesn't close during weekends, it is a popular spot for gay Tel Aviv partiers to end the night. The Underwear Party on Thursday nights gets particularly busy.
The other gay sauna is Sauna Paradise, a smaller and more intimate sauna although equally top-rate. Facilities include saunas, jacuzzi, Turkish bath, bar, lounge, and private rooms with televisions. Paradise is more centrally located than Sauna Tel Aviv, a stone's throw from many of the gay bars and parties in Neve Tzedek.
Tel Aviv doesn't have any dedicated gay cruise bars, but both saunas have dance floors and bars and hold regular club nights with DJs. There is also a men-only darkroom attached to SexyShop, a local sex shop. Dungeon Club is the closest thing to a cruise bar, but it is aimed towards a mixed fetish community. Cruising is also relatively common in Independence Park, located next to the Hilton gay beach.
LOCAL NEIGHBORHOODS
Tel Aviv is so gay that it doesn't really need a gayborhood. Gay venues are spread throughout the city, and everywhere is essentially gay-friendly. However, the biggest concentration of party spots is in the upscale Neve Tzedek neighborhood, especially in and around elegant Rothschild Boulevard.
Most of Tel Aviv's beaches are spread along one long strip of sand along the promenade. Despite being a stone's throw away from the city center, these urban Mediterranean beaches are overall clean, beautiful, and well-maintained. There are plenty of beach and water sports available, and many great bars and restaurants with beach views.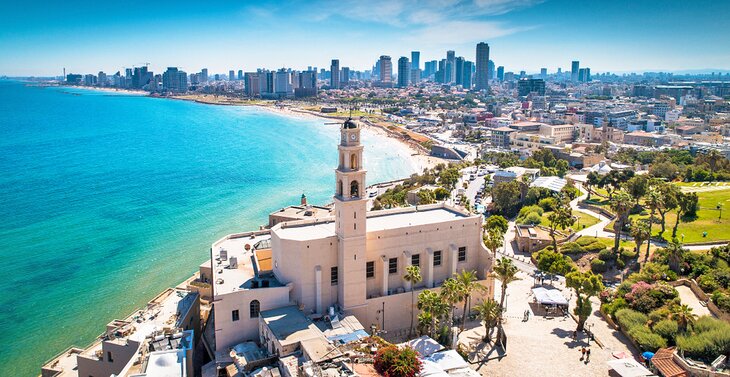 Neve Tzedek – Probably Tel Aviv's prettiest and trendiest neighborhood, this area's pedestrian streets, beautiful Eastern architecture, and collection of designer boutiques make it a big draw for visitors. It is also where most of the city's gay bars and club nights are located, including Shkuda, Shpagat, DRAK @ Jimmy Who?, and Lima Day @ Lima Lima Bar.
Tzafon Yashan – An upscale residential neighborhood where Tel Aviv's rich and famous reside. It is also the location of the Hilton hotel and its adjacent beach, which is the unofficial gay beach of Tel Aviv.
Florentin – Located north of Jaffa and south of Neve Tzedek, Florentin is yet another trendy area which has become the bohemian and creative heart of the city. You'll find all the standard hipster touches, with craft and cocktail bars tucked alongside street art, independent design boutiques, vegan eateries, and creative spaces. Haoman 17, Tel Aviv's biggest nightclub, and Theater Club, another large event space, are both located on the edges of Florentin and host regular gay nights.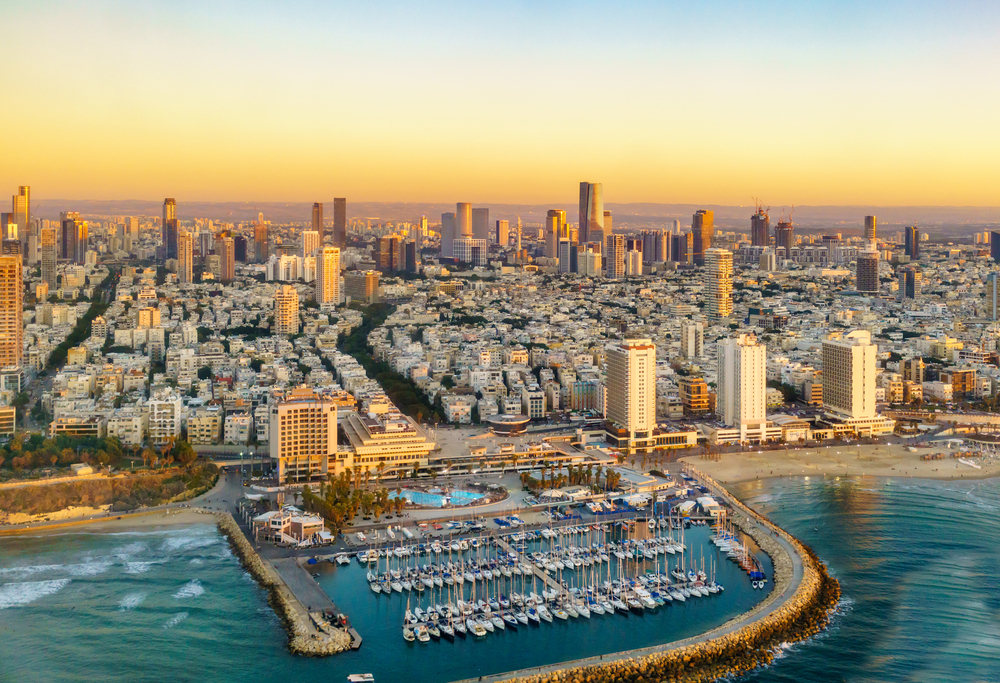 Merkaz HaIr – This covers a considerable area of the city center, and concentrates many attractions, museums, beaches, shopping centers, and other local hangouts. There are also a few popular gay-friendly hotspots, such as Bootleg, Skyroom, and Sauna Tel Aviv.
Lev HaIr – Rothschild Boulevard, Tel Aviv's most iconic and upscale street, starts at Neve Tzedek but soon becomes the central feature of Lev HaIr. This neighborhood is the best place to explore The White City, a UNESCO Heritage site known for having the largest collection of Bauhaus architecture in the world. These buildings were all designed during the city's development in the 1920's and 30's, and are some of its most striking landmarks.
Jaffa – Tel Aviv as we know it is under a century old, however the port town of Jaffa has a history that stretches back several millennia. Nowadays, it has become a neighborhood that brings together historical ruins and centuries-old traditions with cutting-edge galleries and culture.
Montefiore – An incredibly pleasant neighborhood that blends modern skyscrapers with historic Templar architecture, with an open-air market, leafy pedestrian areas, and a relaxed yet buzzing atmosphere.
Kerem HaTeimanim – A traditional area known for its Yemenite immigration and Carmel Market, the city's biggest and best.
Ga'ash Beach – Another gay Tel Aviv beach, located about a 35-minute drive from the city. Clothing optional.
Facebook Comments